In our biggest and brightest colors yet!
Welcome to the Hampton Fitness Newsletter for September 2019.
They are finally here! Our two new Hampton Jelly-Bell ® dumbbells in our biggest and brightest colors yet!
We have been going to IHRSA trade shows for more than twenty years. So many commercial gym trainers come by the booth. One of the most frequent compliments, that they have for our products, is the fact that during their group exercise classes they can simply yell out, "Grab your reds!" or "Pick up your yellows!" instead of telling them to look for certain weight numbers on their handheld dumbbells.
The fact that their class members are not having to pause their workout has proven to be a great benefit in their classes. Trainers don't want to have to slow down the class to watch their clients search around for the proper weight. They want to keep the intensity and momentum up so that the clients maintain their energy.
Their one complaint has been that we haven't offered our Jelly-Bells ® in some heavier sizes for those really wanting to push their limits in a class.
Therefor, you asked and we listened.
Our new twenty-pound PINK dumbbell brings a heavier option to those looking to take their reps to the next level. And our AQUA BLUE Jelly-Bell ® packs a big punch at twenty-five pounds.
Our Jelly-Bells ® have always had a huge popularity in group exercise classes. They are easy on the eyes, as well as, easy to wipe down.
Jelly-Bells ® have a solid steel core completely encapsulated with translucent colored polyurethane coating. They have a non-porous surface which means the user's sweat will roll right off.
Unlike other companies' group exercise dumbbells, which are often made from rubber, vinyl, or neoprene, our Jelly-Bells ® do not leave the next user with a sweaty (and stinky) experience.
Jelly-Bells ® are highly durable, impact resistant, and have a non-abrasive coating. The material won't tear even after years of use. But if they do, the translucent urethane coating is backed by the industry's strongest 5-year commercial warranty.
Now feast your eyes on the two newest dumbbells to join the Hampton Jelly-Bell ® dumbbell family!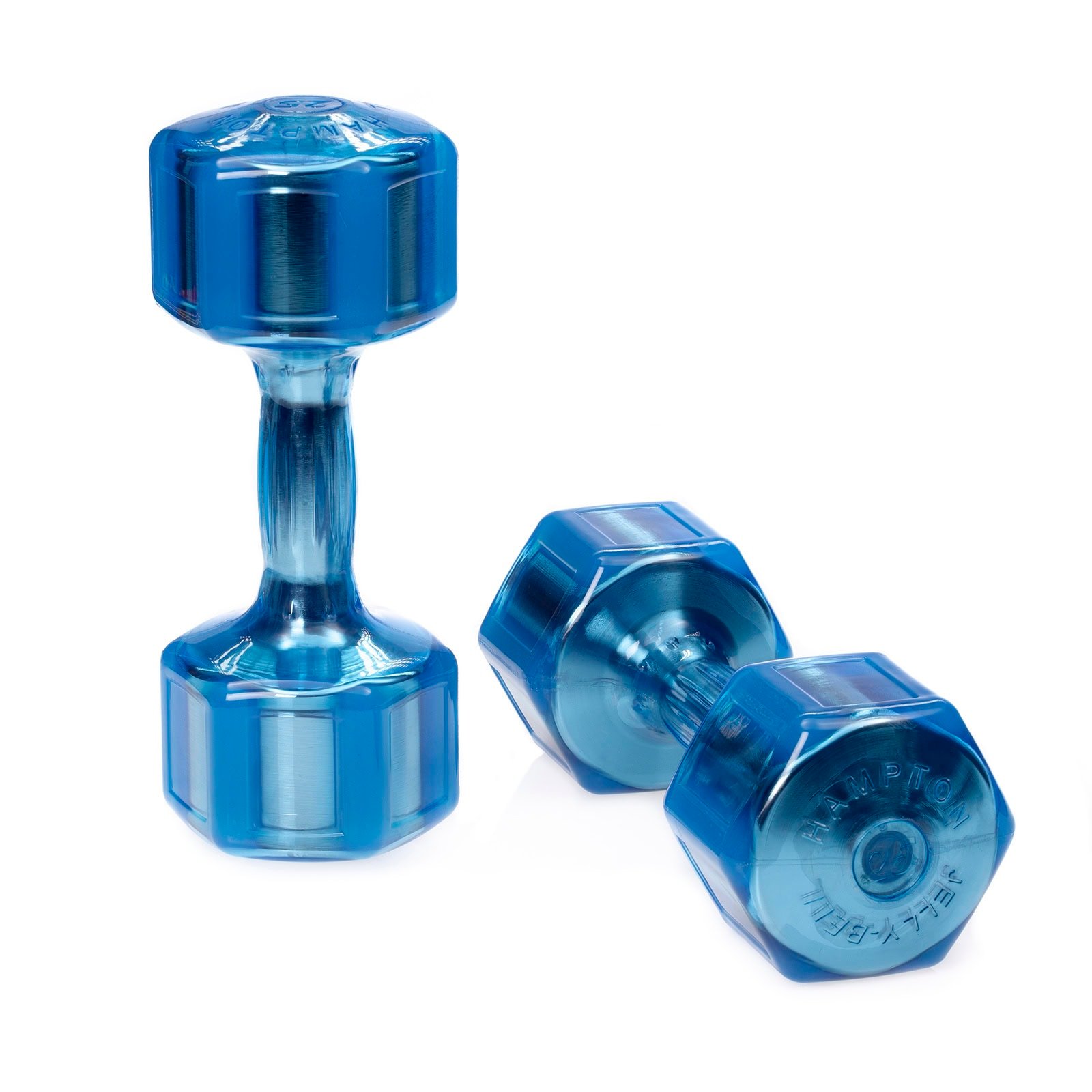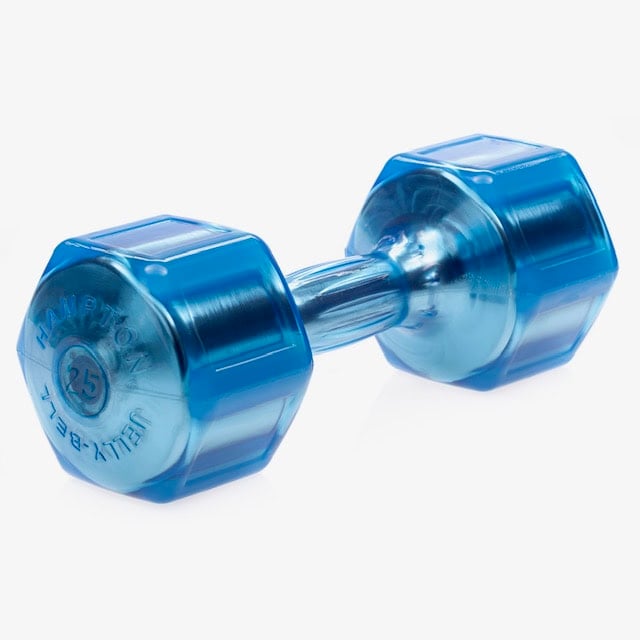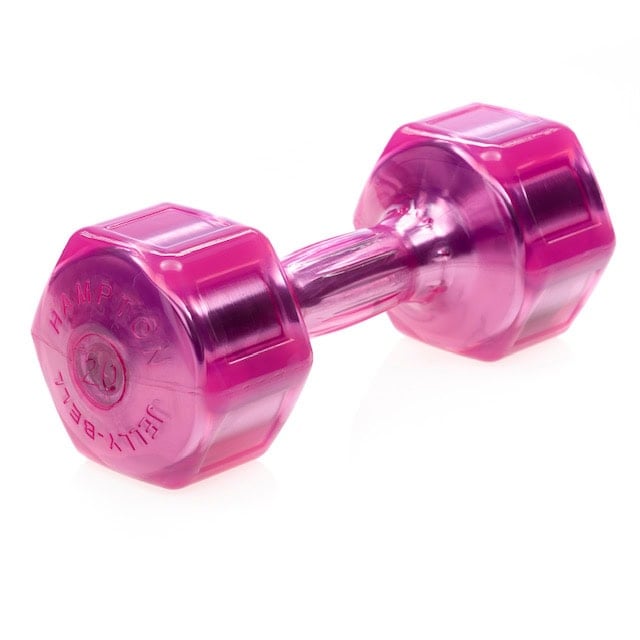 Look at all of that eye-candy!
Our sizes will continue to be available in 2.5 lb. increments beginning at 2.5 lb. up to our 15 lb. dumbbell. Along with our new 20 lb and 25 lb. dumbbells.
We hope that you enjoy the new colors and sizes as much as we do. We appreciate all of your feedback and enjoy finding ways to meet the needs of our customers! We will be updating the tech sheets, the electronic brochure, the website, and the price lists soon.
Thank you for all of your support over the years. We continue to grow together in this amazing industry.